Betuldiol®, revolutionary patented composition
Betuldiol®, revolutionary patented composition

Betuldiol® IS AN ENTIRELY NEW, NEXT-GENERATION REVOLUTIONARY THERAPEUTIC COMPOSITION DEVELOPED BY THE EPIDERMA®.
Betuldiol® is based on the modern concept of natural, anti-inflammatory substances. Creating it is a complex and costly process. It is composed of two main substances: pure CBD (cannabidiol) and pure betuline. Both substances are 99.00% plus pure and come in crystalline form.
This new, completely unique Betuldiol® composition has a dual therapeutic effect. In practice, it means that this composition can inhibit both the pro-inflammatory enzymes COX (cyclooxygenase) and LOX (lipooxygenase), thus suppressing all inflammation caused by these enzymes. Maybe it appears that the whole process of inhibiting inflammation is a simple process. It sounds simple. But it is not. The opposite is true. Inflammation is a very complex process, and soothing it is even more complex.
THIS NEW COMPOSITION IS THEREFORE SUITABLE FOR HEALING MOST INFLAMMATION IN THE HUMAN BODY. FOR SKIN INFLAMMATIONS SUCH AS ECZEMA, CONTACT ECZEMA, ALLERGIC DERMATITIS, PSORIASIS, AND ACNE, THIS NEW COMPOSITION IS HIGHLY THERAPEUTIC. WHEN TAKEN ORALLY IN THE FORM OF FOOD SUPPLEMENTS, IT ALSO SOOTHES INFLAMMATION (INFLAMMATION OF THE JOINTS, STOMACH, INTESTINES, PANCREAS, AND OTHER DISEASES).
BETULDIOL® ALSO HAS OTHER HEALING PROPERTIES – ITS EFFECTS ARE VERY GOOD FOR THE REGENERATION OF THE HUMAN BODY, ESPECIALLY THE SKIN. IT IS ALSO HELPFUL IN SKIN REGENERATION AND CAN PREVENT THE FORMATION OF STRETCH MARKS AND WRINKLES – AND SO REJUVENATING THE SKIN. ANTI-AGING EFFECTS ARE A BONUS.
THE BASIC COSMETIC LINE OF THE EPIDERMA® BRAND HAS BEEN DEVELOPED WITH THIS NEW BETULDIOL® COMPOSITION. COMPARATIVE, DOUBLE-BLIND STUDIES ON THE EFFICACY OF THESE NEW MIXTURES HAVE BEEN CARRIED OUT WITH EXCELLENT SUCCESS, CLEARLY CONFIRMING THE SUPERIOR AND MORE PRONOUNCED EFFECT OF PRODUCTS CONTAINING THE BETULDIOL® COMPOSITION.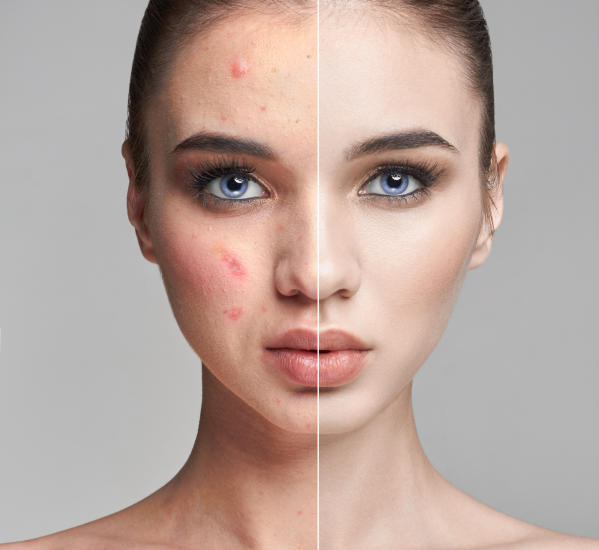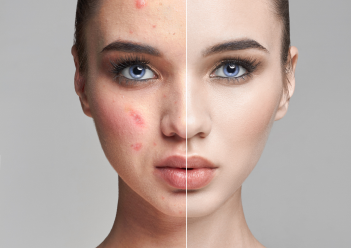 THIS NEW BETULDIOL® COMPOSITION HAS PUT EPIDERMA® IN A CLASS OF ITS OWN – ABOVE COMPETING BRANDS. COSMETIC PRODUCTS CONTAINING BETULDIOL® SIGNIFICANTLY HELP SOOTHE DERMAL INFLAMMATION, WHICH IN THE CURRENT TREND OF DETERIORATING SKIN QUALITY IS MORE THAN WELCOME.
AND IT ACHIEVES THESE RESULTS WHILE USING NATURAL BIOACTIVE INGREDIENTS. THE COMPANY HAS BASED ITS START-UP SUCCESS ON THIS NEW, EFFECTIVE COMPOSITION. BETULDIOL® IS INIMITABLE, AND IS THE SUBJECT OF A PATENT THAT HAS BEEN GRANTED. THE EPIDERMA® BRAND AND ITS NEW COMPOSITION THEREFORE SIGNIFICANTLY AFFECTS SKIN REGENERATION, PREVENTS STRETCH MARKS AND WRINKLES, AND MOISTURISES THE SKIN. JUST TRY IT.